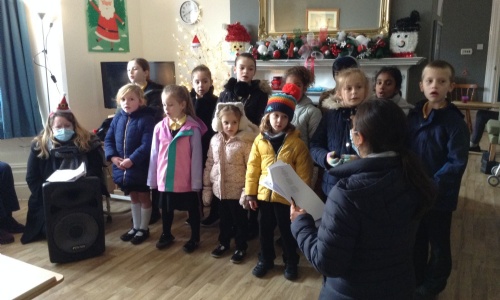 Our choir group visited Meadow House residential home yesterday to sing to the residents.
We had a wonderful email from the manager, please see below.
I just wanted to say a Big Thank You to you, the children and the rest of the team for all the efforts put in to achieve the beautiful visit you paid us today. The residents really enjoyed the children singing Carols today. All went nicely, and the children have done really well.
All the residents have really enjoyed today and didn't stop talking about it after your visit.
We are so proud of the children who attended and brought joy to the residents!