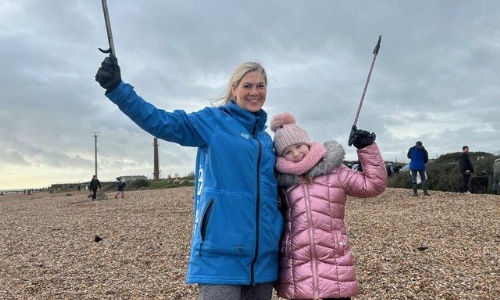 Billie's Beach Clean!
All of us at KACP are incredibly proud of Billie from Fiennes Class who set up and ran her very own beach clean on Sunday 3rd January!
Pupils and staff turned up to support Billie, a youth ambassador for the Final Straw Foundation. It was a fantastic event which removed 128kg of rubbish from the beach at Eastney.
You can follow Billie's Eco Journey on her instagram page and read all about the beach clean on the Portsmouth News site and the Final Straw Foundations Facebook page!