School Streets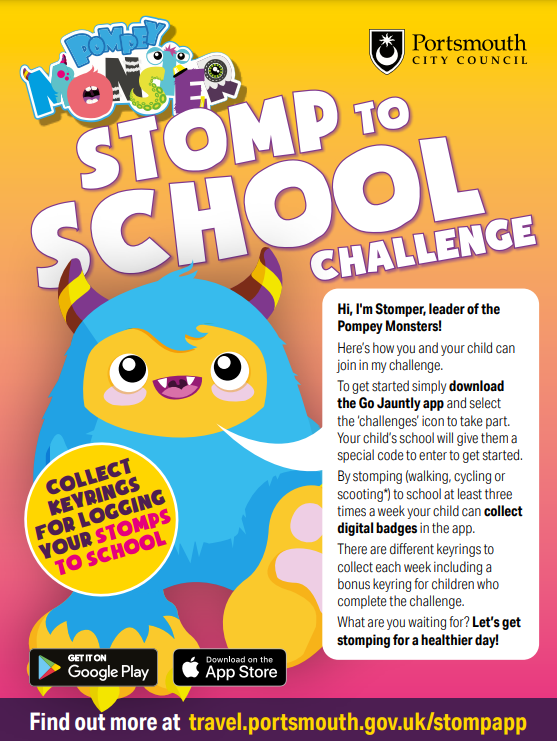 What is a School Street?
A School Street is a timed road closure at the beginning and the end of the school day designed to improve safety for the children and parents using the school. The school Street will be enforced by moveable barriers manned by trained volunteers. This is achievable via a Temporary Traffic Regulation Order (TTRO) and will last for a maximum of an hour at the beginning and end of the day. In practice, most schools find they do not need to use the full hour they have been allocated.
We are delighted to have been chosen as one of the trial schools for the School Street initiative in Portsmouth, as safety and traffic issues around our closest roads has been an ongoing concern for many years. Please visit our Frequently Asked Questions below to find out more about School Streets and what this means for our community.
Stomp to School!
During our School Street trial we are encouraging all parents and children to take part in the Pompey Monsters Walk to School Challenge.
Children can have fun and be active when they stomp to school during the School Streets trial with help from the Pompey Monsters! During the seven-week challenge, Stomper, the leader of the Pompey Monsters, encourages children to stomp (walk, cycle or scoot*) at least three times a week on their way to and from school.
Please see below for more information:
Portsmouth City Council Frequently Asked Questions

*To have a safe journey to school please remember that private e-scooters are illegal. It is illegal to ride a rental e-scooter with more than one person on it, and they can only be rented by people over 18.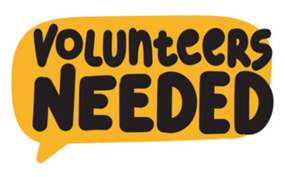 Volunteers
School Streets can really thrive with the support of parents, carers and the local community.
Do you like what you hear and want to be involved? We're on the look-out for volunteer stewards to help out during the trial.
You would be responsible for setting up and removing lightweight barriers and signage at road junctions near school during the trial to allow children, parents and carers to walk and cycle safely.
You'll need to be good with children and be happy to answer queries from parents and the public.
This position will involve some light carrying duties.
Get in touch with us on via email at contact.cp@kingsacademies.uk if you would like to help!