Service Families
Children who have a parent who is currently serving in any of the armed forces (or have served during their child's time at school) are eligible to receive Service Pupil Premium. Although we do not have large numbers of pupils from service families who attend King's Academy College Park, we still provide additional support and opportunities for them in order to maximise the additional funding we receive.
We are aware that sometimes service children may need additional support around the different circumstances that occur in their lives. It is also good for them to meet other children who may have similar experiences around a parent serving in the armed forces.
If you would like any further information about the Service Pupil Premium, then the following link provides lots of helpful information:
https://www.gov.uk/government/publications/the-service-pupil-premium/service-pupil-premium-what-you-need-to-know
Please also see our Service Premium Accountability document at the bottom of this page for more detail on how the money was spent during the last academic year.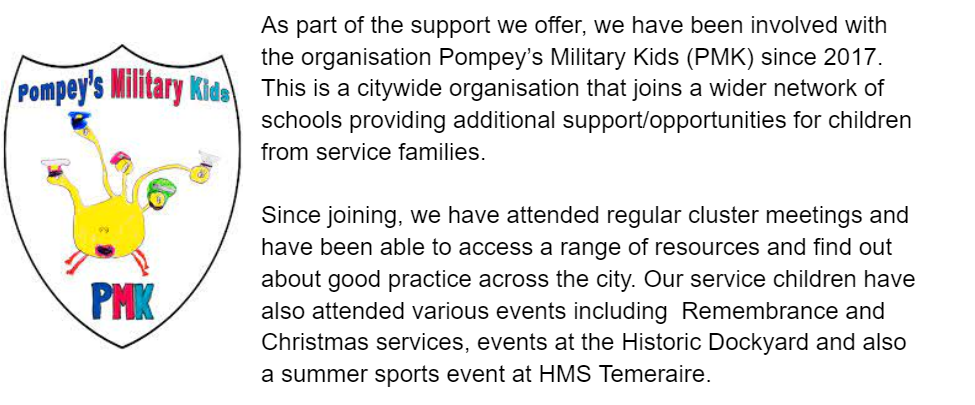 We are hoping that 'Pompey's Military Kids' will be able to facilitate a full calendar of events again during the next academic year, and we will be getting involved with as many of the activities as possible.
Remembrance Day 2022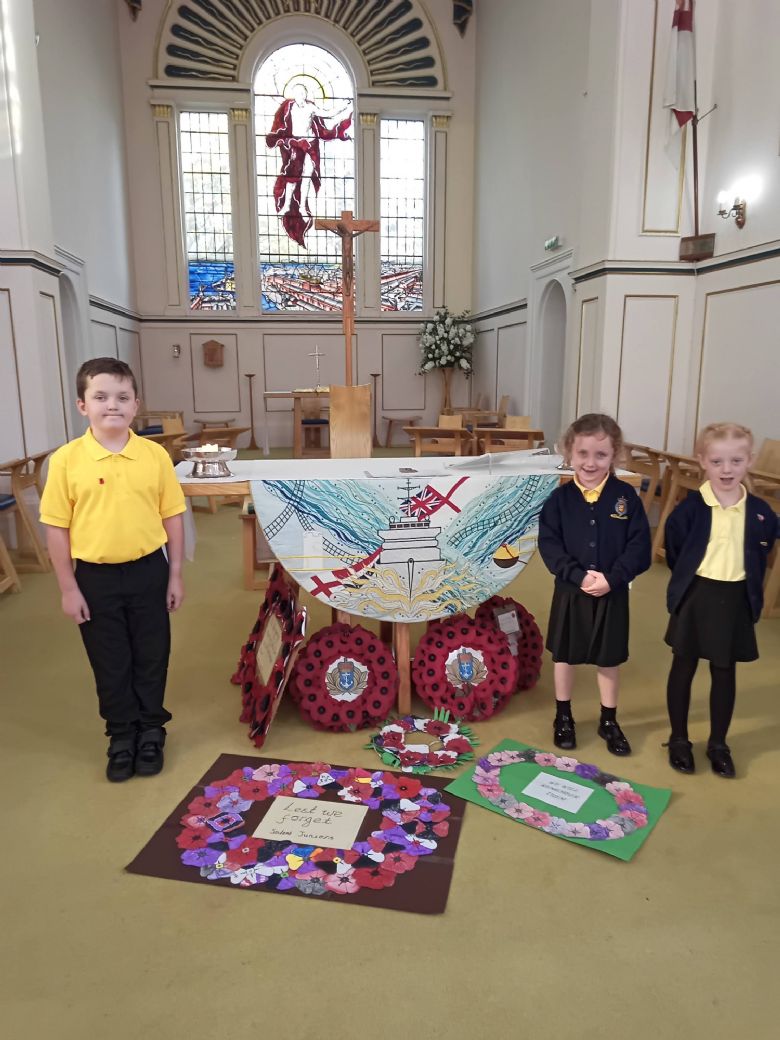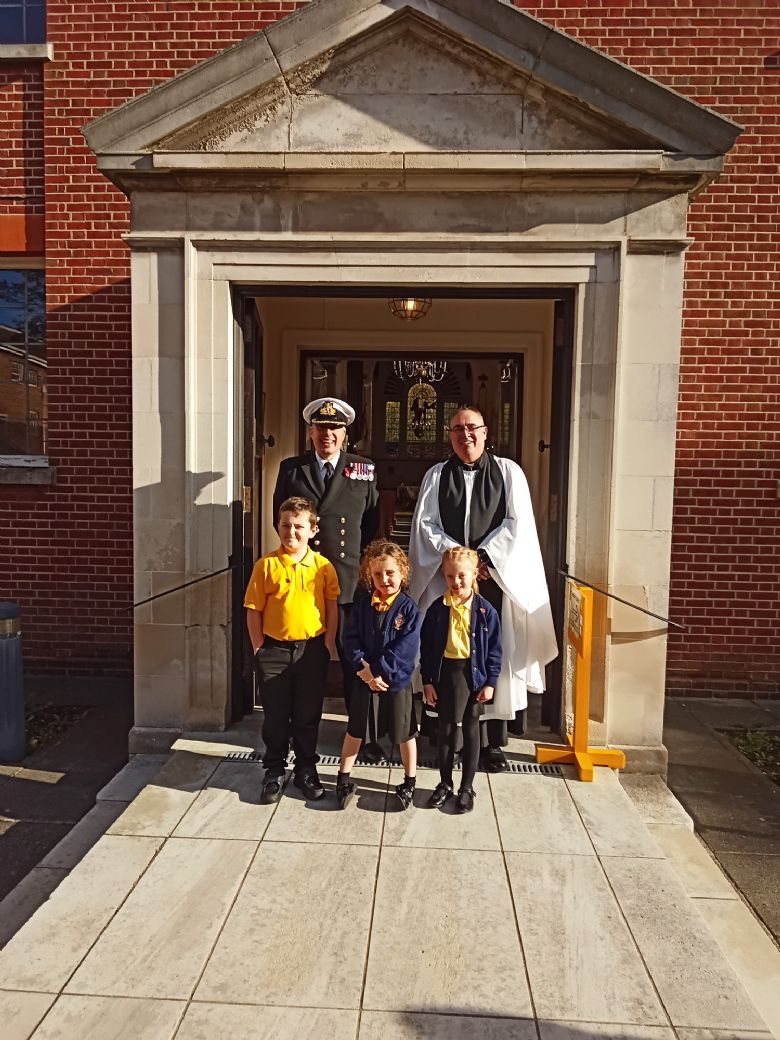 On Remembrance Day we went St Ann's Church, HMNB to take part in a Remembrance Day service. Captain Andrew Robinson talked to the children about the Naval Base.
Did you know?
Captain Robinson attended College Park Infant School and remembered learning to swim in our swimming pool!
Meet the Team
Mrs Childs
Hello, from September I will be taking the lead on provision for children from service families. I have been involved with 'Pompey's Military Kids' for the last five years and had additional training so that I have a greater understanding of the needs a child from a service family might have. Using this knowledge and that gained as an ELSA (Emotional Literacy Support Assistant) I am able to offer individual ELSA sessions to those children who may need it, especially when a parent is deployed.
I will be supported in my role by:
Mrs Pride
My husband was a serving officer for many years, whilst our daughters were young, so I understand the importance of the support the school can provide.
I am looking forward to meeting all the service children, joining in the activities and using my experience to support all the service families.
Deployment
If a parent is going on deployment, we are able to provide additional support for the child during this time. We can also facilitate keeping in touch by sending emails and sharing work from school to ensure that the serving parent is still able to be involved in their child's education during their time away.
Military 'Meet-Ups'
We provide half-termly sessions within school time where the children from service families in school can get together in a fun and informal way. This gives them the opportunity to get to know other children from service families who may have similar experiences e.g. a parent on deployment, moving house or starting a new school.
Feedback from the children involved in previous years has been very positive, and they really benefit from the network that is created between them.